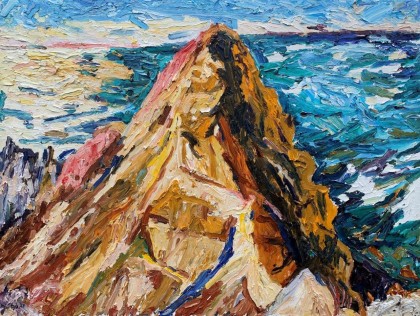 Huriawa by Wayne Seyb
Oil on canvas, 929x1220mm, 2021
Wayne Seyb Confluence: Earth/Sky
Wayne Seyb
Saturday May 8 - Sunday June 13
Preview: Saturday 8 May
4pm
Wayne Seyb returns with a powerful suite of paintings, finding new strength not only in the landscape but also in the night sky - with a growing consciousness of human impact on both, and of the value of connecting naturally with earth and sky.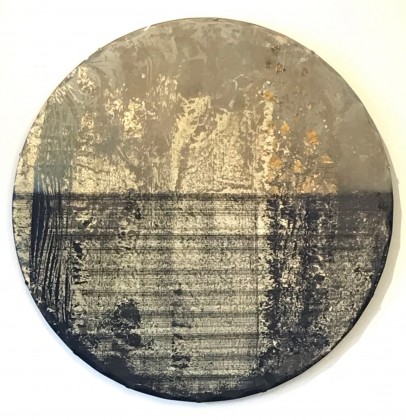 My Horizon I by Mary McFarlane
2020
Silent Order
Seeking stillness in a changed world
Mary McFarlane
Saturday 3 July to 7 August 2021
Preview: Saturday 3 July 2021
4pm - Mary McFarlane will attend
There's a fleeting, watery quality in some new mirror works, others glittering with gold leaf and silver over oil paint, evoking the cascades of Fiordland, or the moon and planets in a midwinter night sky. Alongside major works are intimate miniatures: 'I like the act of looking at small works - the peering, the bending forward, a precious quality, demanding time.' Each bevelled edge or frame, from decades past, prompts personal memory, the viewer mirrored in the work.
Details of this exhibition are currently under review