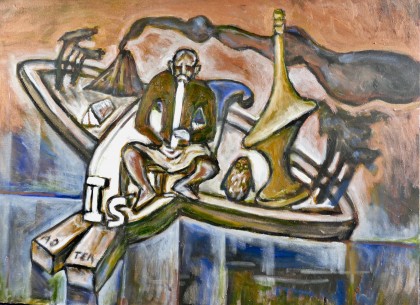 Is Land by Nigel Brown
2020
Island II – Group summer exhibition
Nigel Brown, Gerda Leenards, Gaham Bennett, Michael Smither, Mary McFarlane, John Walsh, Llew Summers, Emma Bass, Claire Beynon, Gregory O'Brien & John Pule, Jim Wheeler
February to March 2021
Continuing from our December exhibition - Island, what it is to be an island nation.The events of 2020 have given New Zealanders pause, to rethink how we live - or should live; who we truly connect to; ideas around being a nation surrounded - or protected - by ocean. Artists respond to the concept of 'Island' with new and earlier works.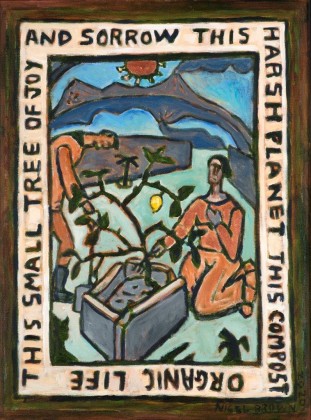 Organic Life
2020
Organic Life – Nigel Brown
Nigel Brown
21 March - 19 April 2021
Preview: 21 March
2pm
New paintings from New Zealand's major narrative painter.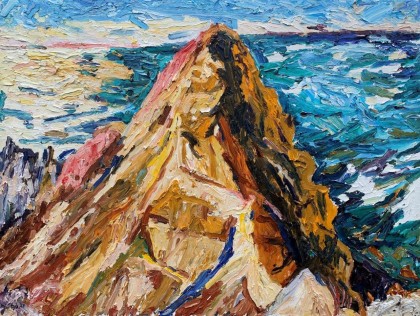 Huriawa by Wayne Seyb
Oil on canvas, 929x1220mm, 2021