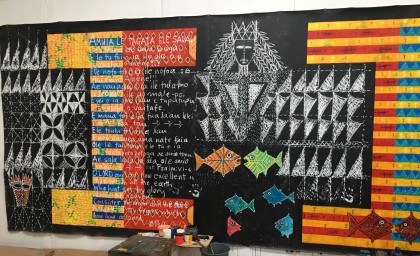 Amuia by Fatu Feu'u
2018
Pathways Forward
At Bowen House, Parliament Buildings, Wellington. A special exhibition curated by The Diversion Gallery.
Fatu Feu'u
James Robinson
Robyn Webster
Michel Tuffery
5th - 21st September, 2018
Preview: 4th September
6pm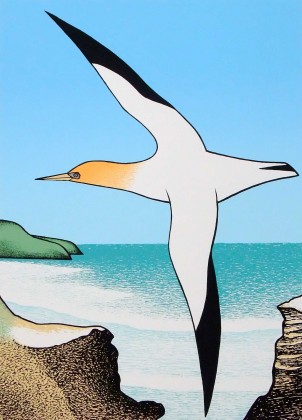 Manunui, Otakamiro
2010
Flight Path
Remaining works on show until November 10, within a group stock exhibition
Don Binney
Saturday 29 September - Saturday 27 October 2018
Preview: Saturday 29 September
5pm
Rare works from the Binney Studio estate collection, released to fund a major book in 2020.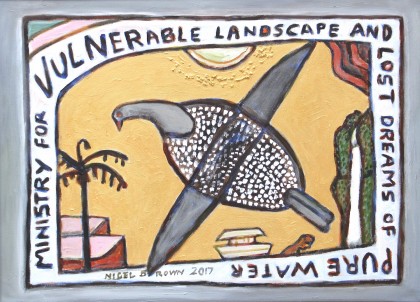 Ministry of Vulnerable Landscape
2017
Organic Thinking II
New paintings on social and environmental issues
Nigel Brown
November 14th - December 15th, 2018
Preview: Wednesday 14th November
6pm
Striking new works in the series 'Climate of Change' using the kererū as motif, exploring sustainability and social issues, by leading NZ narrative painter Nigel Brown.