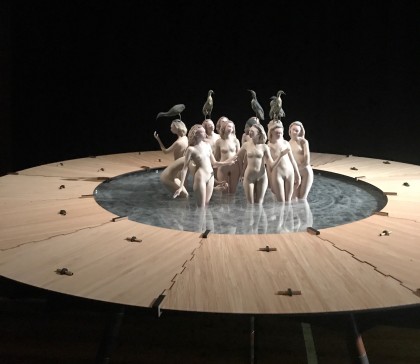 WADE
2017
WADE – Graham Bennett
Graham Bennett
26 September to 5 October in Christchurch
Confronting social and environmental issues before it's too late...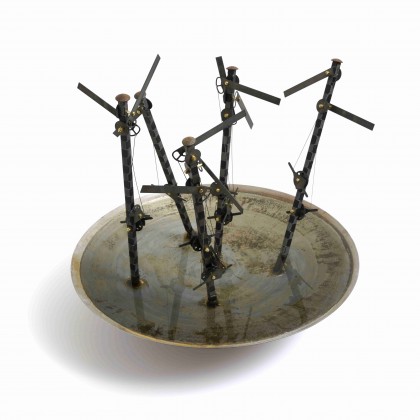 Pooling Ignorance, Graham Bennett
2017
Water, Water, Everywhere…
The artists take a stand
Graham Bennett
Nigel Brown
Bing Dawe
Barry Cleavin
Fatu Feu'u
Gregory O'Brien & Euan Macleod
Wayne Seyb
Michael Smither
20 August to Election Day (23 September)
Preview: Sunday 20 August
4pm
Swimmable, wadeable, drinkable…? Or degraded? These are questions our artists have long explored, working to raise public consciousness of the issues into the 'mainstream' before it is too late.
Boogie Woogie Nights (Llew Summers)
2017
The Diversion Gallery exhibits fine art by leading New Zealand contemporary artists, in a stylish gallery on the waterfront in Picton, Marlborough.
We offer paintings, drawings, sculpture and limited edition prints by some of New Zealand's most collectible fine artists. Most of the gallery's stable of artists are acclaimed senior or mid-career artists of national and international repute, and whose work is held in major public galleries and private collections; from time to time we introduce emerging artists of distinctive talent. We also have a small selection of fine art jewellery.
The Diversion Gallery also has a selection of jewellery pieces by New Zealand art jewellers.
Open 12-5pm Wednesday to Saturday, or at other times by arrangement – just call or text 027 4408121… also please advise if you'd like to view other works from the offsite stockroom.
We ship nationally and internationally.