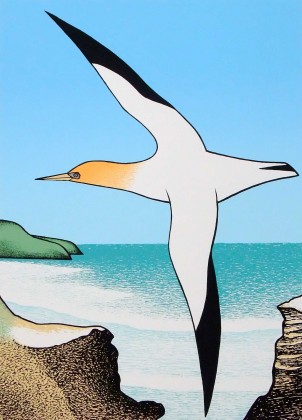 Manunui, Otakamiro
2010
Flight Path
Remaining works on show until November 10, within a group stock exhibition
Don Binney
Saturday 29 September - Saturday 27 October 2018
Preview: Saturday 29 September
5pm
Rare works from the Binney Studio estate collection, released to fund a major book in 2020.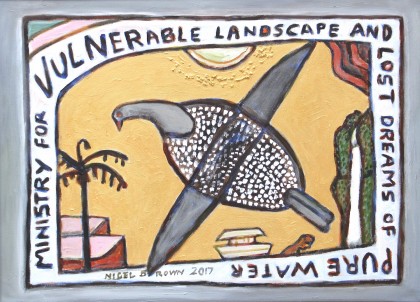 Ministry of Vulnerable Landscape
2017
Organic Thinking II
New paintings by leading narrative painter Nigel Brown
Nigel Brown
November 14th - December 15th, 2018
Striking new works in the series 'Climate of Change' using the kererū as motif, exploring sustainability and social issues, by leading NZ narrative painter Nigel Brown.
Summer at The Diversion
Group exhibition with a selection of new and represented artists
19 December 2018 - 20 January 2019
Preview: 19 December 2018
6pm
Details coming soon! Including superb sculpture and paintings from our Meretoto/Ship Cove: Contact series (see the latest issue of Art News for details on this series).
The Diversion Gallery exhibits fine art by leading New Zealand contemporary artists, in a stylish gallery on the waterfront in Picton, Marlborough.
We offer paintings, drawings, sculpture and limited edition prints by some of New Zealand's most collectible fine artists. Most of the gallery's stable of artists are acclaimed senior or mid-career artists of national and international repute, and whose work is held in major public galleries and private collections; from time to time we introduce emerging artists of distinctive talent. We also have a small selection of pieces by New Zealand fine art jewellers.
Hours: Open 12pm-5pm Wednesday to Saturday, or at other times by arrangement – just call or text 027 4408121… also please advise if you'd like to view other works from the offsite stockroom.
We ship nationally and internationally.