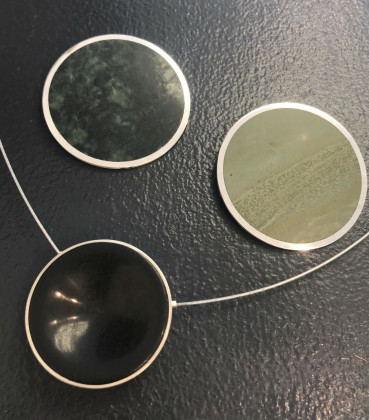 Disc Brooches and Double Dip Pendant - Jeremy Leeming
2022
July on view
an evolving group exhibition
13 - 20 July
New Jewellery has arrived for our winter exhibition!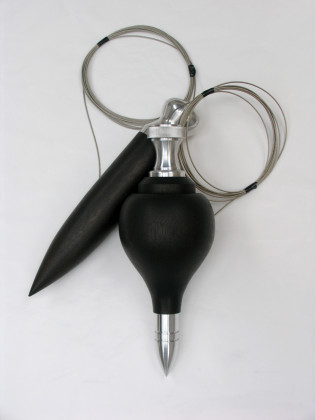 Unlikely Pair (Plumb Bobs)
Questions of Balance
a visual response to the search for a new balance in extraordinary times
Claire Beynon
7 August - 4 September 2022
Paintings, sculpture and jewellery - finding equilibrium, a level spirit, in a changed world
Details of this exhibition are currently under review
The Diversion Gallery exhibits fine art by leading New Zealand contemporary artists, in a stylish gallery on the waterfront in Picton, Marlborough.
We offer paintings, drawings, sculpture and limited edition prints by some of New Zealand's most collectible fine artists. Many are acclaimed senior or mid-career artists of national and international repute, and whose work is held in major public galleries and private collections; from time to time we introduce emerging artists of distinctive talent. We also have a small selection by New Zealand fine art jewellers.
Hours: Open Wed-Sunday 10am-4pm (Mondays or other times on request). Please contact Barbara Speedy, 027 440 8121 to view non-exhibition works from the offsite stockroom.
We ship nationally and internationally.